Stay home. Send Ditto.
The quiet, reliable forensic imager
Ditto makes digital investigation, ediscovery, and data analysis simple.
Try now >
Corporate IT/information security
Data acquisition for e-discovery
Ditto has been deployed by companies to archive employee disk drives/SSDs to limit liability. Read white paper >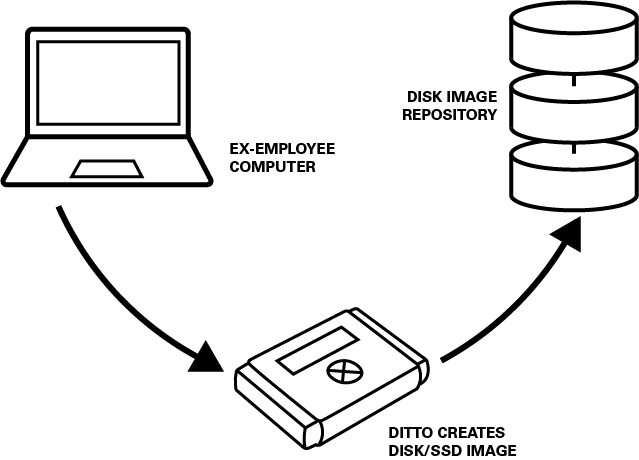 The complete package
Ditto offers continued value
With intuitive operation and full remote capabilities, Ditto can be deployed locally and operated from afar, saving time and travel costs. Use logical imaging to acquire only the data you need. Free feature updates enhance Ditto capability.