RTX100-3SJ
TrayFree™ SATA bay with USB 3.0 and eSATA
Increased storage space in an affordable enclosure
TrayFree™ bays for fast drive swaps
Fast USB 3.0 and eSATA connections
RTX100-3SJ
Built to store all of your most important data, the RTX100-3SJ is a convenient backup system for any computer user who wants quick and easy additional storage. With USB 3.0 and eSATA point-to-point connection options, the RTX100-3SJ is an ideal option for increased storage space, data backup, or data transportation.
TrayFree bays make adding drives effortless. It's as easy as opening the door, sliding the drive in, and closing the door. No screws, no trays. It just works.
With the included vertical stand, you can place the RT100-3SJ on your desk to save valuable space.

Additional features:
Data storage up to 4TB with a 4TB drive
3-year limited warranty
Free tech support by phone or email for the life of the product
Anyone who needs additional data storage, backup, or data transportation will find the RTX100-3SJ a reliable choice.
Specifications
Product name
RTX100-3SJ
Host (I/O) Ports
(1) USB 3.0: up to 5 Gbps
(1) eSATA: up to 3 Gbps

Drive Types Supported
SATA Speed
3G
Bay Type
TrayFree
Insertion Rating
up to 50,000 drive insertions
Number of bays
1
Lockable Bays
Yes (slide switch-lock)
Number of LEDs
2
LEDs on each bay
Power and drive access
Operating system compatibility
Windows XP or later
Windows Server 2003 or later
Mac OS X
Linux distributions that support the desired connection

Fan(s)
Passive cooling - no fan needed
Construction material(s)
Aluminum alloy case
Power switch
2 position: On / Off
Dimensions
8.98" x 5.24" x 1.46" (228mm x 133mm x 37mm)
Weight
1.20 lbs. (0.54 kg)
Populated Weight
2.70 lbs. (1.22 kg)
Compliancy
FCC, CE, RoHS
Warranty
CRU provides a 3-year limited warranty for this product.
Technical Support
Your investment in CRU products is backed up by our free technical support for the lifetime of the product. If you need to contact us for any reason, visit cru-inc.com/support or call us at 1-800-260-9800 or +1-360-816-1800.
Product Images
RTX100-3SJ front
RTX100-3SJ back
Documentation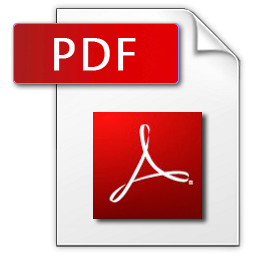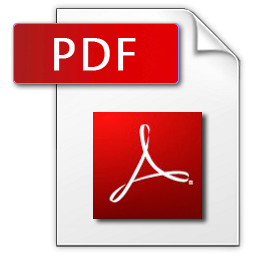 Part Numbers
RTX100-3SJ
| | | | |
| --- | --- | --- | --- |
| Part Number | Description | Shipping Weight | UPC Number |
| 35100-3030-0000 | RTX100-3SJ, 1 TrayFree SATA bay, USB3/eSATA, 0TB (accepts SATA drives), US power plug | 4 | 810873016592 |
| 35101-3030-0000 | RTX100-3SJ, 1 TrayFree SATA bay, USB3/eSATA, 0TB (accepts SATA drives), UK power plug | 4 | 810873016660 |
| 35102-3030-0000 | RTX100-3SJ, 1 TrayFree SATA bay, USB3/eSATA, 0TB (accepts SATA drives), Euro power plug | 4 | 810873016677 |
| 35100-3036-2000 | RTX100-3SJ, 1 TrayFree SATA bay, USB3/eSATA, 2TB, formatted NTFS (for Windows), US power plug | 6 | 810873016707 |
| 35100-3036-3000 | RTX100-3SJ, 1 TrayFree SATA bay, USB3/eSATA, 2TB, formatted HFS+ (for Mac), US power plug | 6 | 810873016714 |
| 35100-3038-2000 | RTX100-3SJ, 1 TrayFree SATA bay, USB3/eSATA, 4TB, formatted NTFS (for Windows), US power plug | 6 | 673825424179 |
| 35100-3038-3000 | RTX100-3SJ, 1 TrayFree SATA bay, USB3/eSATA, 4TB, formatted HFS+ (for Mac), US power plug | 6 | 673825424186 |
---
ToughTech m3
Hard drive or SSD for work on the go
---
RTX220-3QR
USB 3.0 for faster workflow
---
RTX430-3QR
Portable RAID storage for speed, backup
---