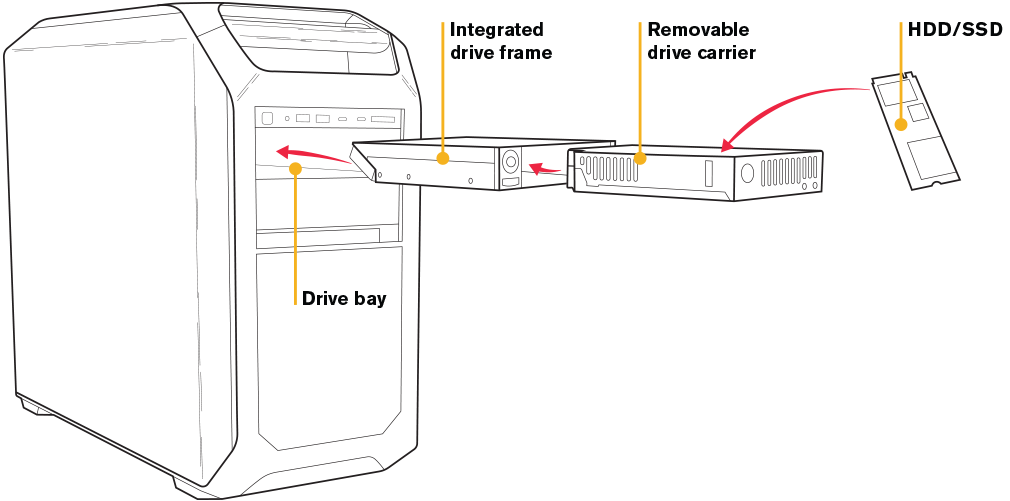 Removables offer security
Simple, reliable, rugged
CRU removables set the standard for data security and transport. We offer removables for 2.5″ and 3.5″ drives, as well as PCIe/NVMe SSDs.
See our most popular removables >
Powerful data security
Relied on by government, military, more
Data connected to a network or left unattended is exposed to risk, but removable drives make it easy to secure data. Plus, removables can be used to lock up data without needing to lock up an entire computer.

Easy data transport
Fastest way to transfer data
Removables are built for quick and repeated access to your data. Even with the fastest speeds, shipping data on hard drives or SSDs will always be faster than the internet. And the portability of removables means your data can be where you need it, when you need it.

Simplified backup and ingestion
Unparalleled performance
The fastest and most reliable way to ingest or backup data is with removable drives. From data centers to driverless vehicles, businesses are turning to CRU removables for powerful and simple data management.
Trusted by HP & Dell
Find the right removable for your system
CRU is the proud exclusive supplier of removable drives to industry leaders like HP and Dell. We offer removables in a variety of form factors, drive types, and host interfaces.