Removable Drives = Portability
Use removable hard disk storage for the most cost-effective, safe way to share data files with others or store backup copies in secure locations. CRU removable drives are rugged, versatile, and have optional 256-bit AES encryption for the ultimate in protecting your data.
4 Drives in 1: DataPort 41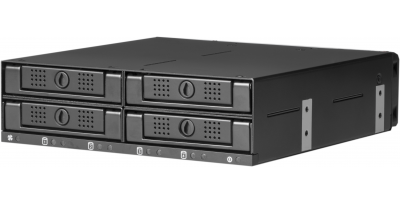 Install four 2.5" removable drives in a single computer bay for versatile storage capacity.  All-metal construction and 6 Gbps performance makes for fast, reliable storage that can be configured in JBOD or RAID mode.
Product Finder
Use the product finder to explore CRU products and to find a product that fits your requirements