SHIPS: Cross-platform removable NVMe storage
The SHIPS architecture defines the standards for removable NVMe solutions used for physical data security and transport. The heart of the SHIPS architecture is the DIGISTOR storage module, a cross-platform removable NVMe device that can be deployed in the command and control center, office environments, or even in extreme environments such as the tactical edge.
Mission Ready
From command to tactical edge
Whether the SHIPS devices are ours or developed by authorized OEMs and integrators, SHIPS-certified storage modules can be incorporated into everything from workstations and desktops, to vehicles, aircraft, drones, and tactical systems. No longer do OEMs and integrators need to restrict themselves to legacy drive bay standards for removable NVMe storage.
Design for Tomorrow
Our SHIPS ingestion devices and DIGISTOR storage modules are designed for PCIe gen 4 speeds, making them future proof for long-running programs. Detailed specifications are available to OEMs and system integrators to develop their own cross-platform, interchangeable removable NVMe solutions.
More about features >
DIGISTOR NVMe Module
Use with QX448, QX328, QX118, or custom ingestion dock
Our SHIPS removable storage module is the high-speed NVMe centerpiece of the SHIPS platform. Interoperable with anything from the tactical edge to the command and control center.
Product details >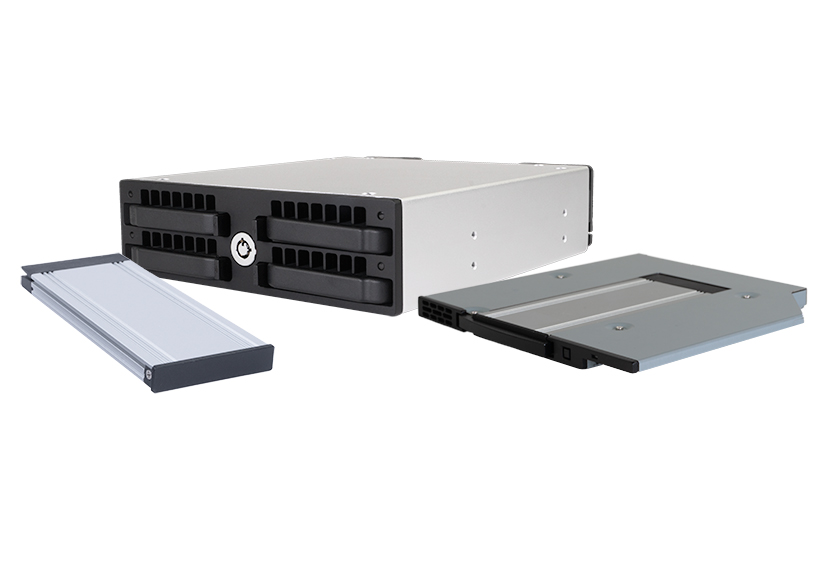 Development Kit
Order now
CRU is making available development kits that include all of the components needed to design and test complete PCIe/NVMe removable storage solutions.